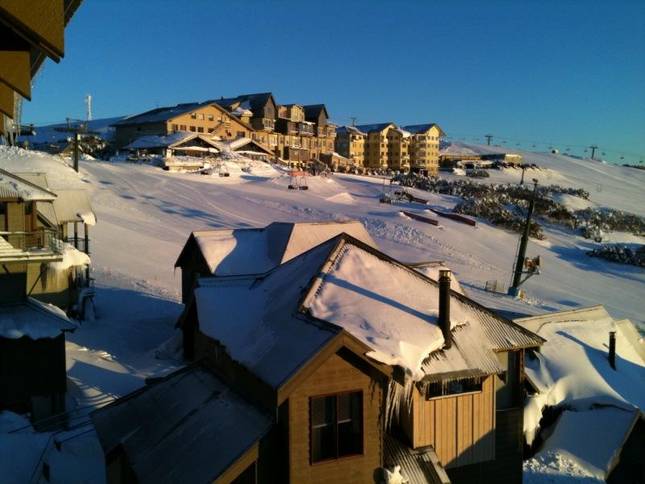 Cloudbreaker is ideally located at Hot Plate Drive, Mt Hotham adjacent to the Basin ski run & the Village chair lift.
The chalet has 4 bedrooms with 3 bathrooms. The master bedroom has an ensuite, with one of the other bathrooms having a spa bath. There are seperate laundry & drying rooms. The top story has a full kitchen with dishwasher. The adjoining lounge has stunning views over the Australian Alps.

Cloudbreaker has its own undercover car park.
Cloudbreaker sleeps 12. 2 bedrooms have queen size beds, with the other 2 bedrooms each having 4 bunk beds. Wow!
Peak, Ski Season : Linen provided inc towels, pillow cases, sheets and bath mat.
Non Peak : No bed linen provided ie sheets or pillow cases.
No towels provided ( bathroom or beach towels ).
Doona's and pillows ARE provided including Doona covers.
Well equiped kitchen including microwave, good quality selection of pots, pans, plates, glasses etc
Stayz

Mount Hotham Accommodation

Stayz url

http://www.stayz.com.au/accommodation/vic/wine–high–country/mount–hotham